Update Market History.
Hi,
This happened to me: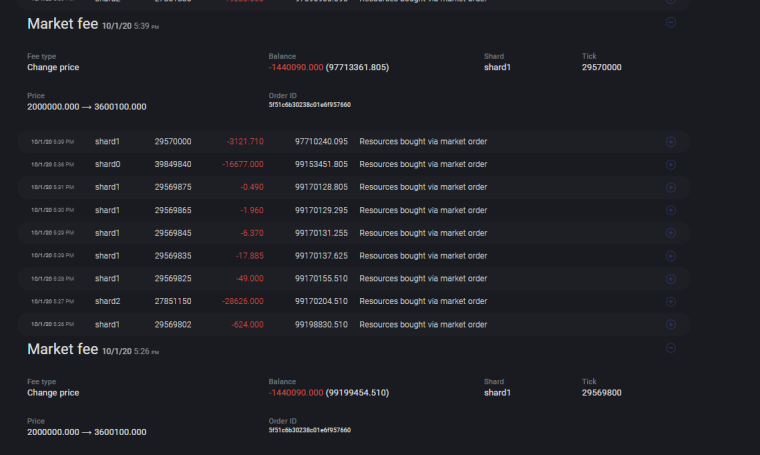 This is completely my fault, because I was lowering the price back to 2,000,000 and then raising it again(x27). But because it doesn't show price reduction in history I had no idea what was occurring, and panic messaged O4 about this.
Can we get an update to Market history with some of the following:
Show price reduction.
Player added notes to help trouble shoot.
Market Fee with more information.
**Edit : Filter function - either with type, notes, or price
Thank you,
fox
posted in Feature Requests