RE: IVM heap usage & game objects
Update: After i started removing all left over structures in my remotes i am hardly getting any more "Isolate was disposed during execution due to memory limit". Before i removed all enemy structures in remotes my global lasted on average 50-100 ticks before the limit was reached. After i aggressively started clearing all abandoned rooms near me (ive cleared 70+ rooms now), the problem is as good as gone, my global can last for thousands+ of ticks again, mostly resetting when i upload code. This further strengthens the theory that it is the game objects that is a big problem when you have vision in many rooms, not player code. My heap graphs are still very noisy, but it is no longer reaching the limit randomly.
I started clearing the abandoned rooms the 7/19 and did no code changes relating to optimizing globals since then.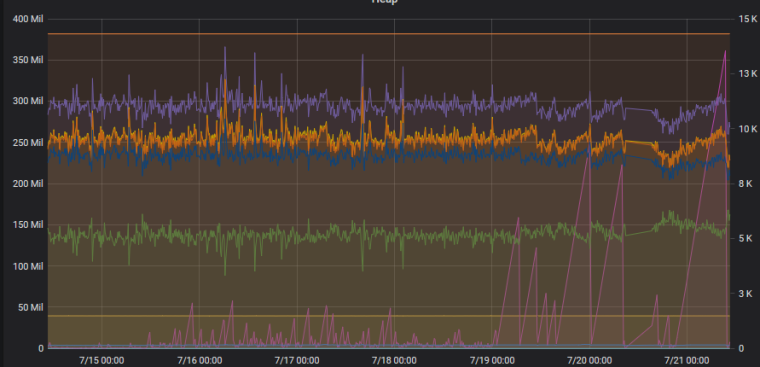 posted in Technical Issues and Bugs